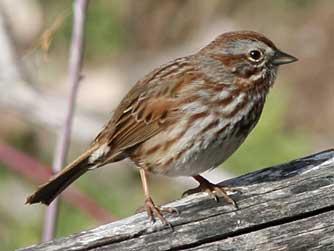 I work in a grocery store, a big, old, grocery store. And every winter some cute little birdies sneak in seeking refuge. They fly around for a while ripping into our backstock bags of birdseed or venturing out to the produce department to help themselves to the smorgasbord of fruits and veggies. Until this year I'd been a sympathizer. Lets face it, there are two ways to get rid of these guys. Option one involves catching them in a box/net/trap of some sort [good luck with
that
] OR there's option two--pulling an Elmer Fudd and shooting the poor little bastards. Poor Tweetie.
Until this year I'd been horrified by the idea that during the wee hours of the morning our night crew was doing a little "pest control" with an airsoft gun.
And then one day I was minding my own business, doing my job, when I felt something hit the outside part of my hand. That's right, folks. It was bird poo. That was when I decided we couldn't be friends any more and crossed over to the dark side. It was on.
Fast-forward to today when I found bird crap on some of my merchandise along with a slew of nesting type debris and, well...I hope they get every last one of 'em. Freakin' birds. It made me think of this: